GP partnerships are changing and working at scale is here to stay. Whether you need a new partnership deed or advice on a merger or takeover of another practice, you can be confident that you are instructing a team of solicitors who understand primary care partnerships and the challenges you face. We work with all manner of practices from the largest to the smallest, and advise on appropriate governance and risk management approaches
DR Solicitors were credited in the 2019 GP Partnership Review; we drafted the GP partnership deed precedent for the legal resource 'Lexis Nexis'; and our senior partner, Daphne Robertson, is the most senior 'top ranked' medical partnership solicitor in the UK according to the leading legal rankings company, Chambers & Partners. In short we are acknowledged experts.
In 2022, our team of commercial lawyers drafted over 120 partnership deeds and were instructed on more than 30 GP mergers or acquisitions. no-one has a deeper pool of expertise.
In addition to a robust partnership deed or business transfer agreement, we can assist you with your CQC notifications, funding requirements and TUPE & HR matters, as well as protecting the surgery premises and advising on potential post-merger obstacles.
We can help you with all aspects of running a GP Partnership, including:
GP partnership deeds
Primary Care Networks, super partnerships and working at scale
mergers & acquisitions
advice on performance and disciplinary issues
partner admission, resignation & retirement
24-hour retirements
FAQs
Why do you need a GP-specific partnership deed?

Without a valid and up to date partnership agreement, the departure of a partner could trigger the termination of your GMS/PMS contract and the end of your business. An 'off the shelf' partnership deed is unlikely to provide sufficient protection for GP partners and their practice as it will not consider the regulations or the NHS environment. Areas like rent reimbursement, the SFE, primary care networks etc. are all so industry specific, that 'ordinary' partnership deeds will simply not cater for them. Our GP partnership deeds encapsulate our unrivalled understanding of primary care and constantly evolve as the regulations change, so you can be confident of the highest levels of protection and the most comprehensive drafting.

Download our free guide to see if your partnership deed needs an update

Partnership Agreement or Partnership Deed?

These terms are often used interchangeably when in fact they are not the same.

A 'partnership agreement'  does not need to be written down.  Although you may sign a partnership agreement, it can be open to challenge and uncertainty in the future because 'agreements' can be given and varied verbally, by way of conduct or via supporting documents such as meeting minutes & emails.

A partnership deed is more robust and reliable. A deed must be signed, witnessed and 'delivered'  and can then can only be varied in ways the parties intended (usually by another deed) so its terms are less likely to be contested. A deed also has a longer limitation period for enforcement than an agreement – generally 12 years rather than 6 years. For these reasons we would generally advise all clients to enter into a partnership deed rather than a partnership agreement.

What should I think about when leaving a GP partnership?

Whether you are moving on to pastures new or ready to retire from practice, it is important that your exit from the partnership is controlled and managed to avoid disruption to patient services and to reduce the risk of liability occurring in the future. A few of the key matters to be dealt with include:-

your NHS contract
the surgery premises
other valuable assets, such as shares in a GP federation, PCN or pharmacy
the partnership accounts
housekeeping to reduce future liability

You can read more here or download our free guide

What is a partnership at will?

A partnership with no partnership deed or agreement in place is known as a partnership at will and is governed by the Partnership Act 1890. Unsurprisingly, the 1890 Act is not a good rulebook for governing a modern GP partnership. Did you know that operating as a 'partnership at will' means that:

all profits and losses are divided between the partners in equal shares
all decisions are made by a simple majority of the partners
there are no provisions for absence or leave
a partner cannot be expelled so in the event of a dispute arising, the only option may be dissolution with the risk of losing your NHS contract
if any partner retires, dies or is made bankrupt, the partnership will automatically dissolve with the same risk to your NHS contract

The costs of keeping a partnership deed up to date are very small compared to the costs and stress associated with a dispute arising in a partnership at will.

Thinking about merging?

With the continuing trend of 'working at scale' and the ongoing difficulty in recruiting GP partners, many practices are looking at merging as a way of future-proofing their business. We have acted on many GP practice mergers and there are a number of potential benefits in doing so. However for a merger to be successful and for the full range of benefits to be secured, certain legal and regulatory steps need to be carried out.  You can read more about GP practice mergers in our blog or download our free step-by-step guide to ensure you are prepared.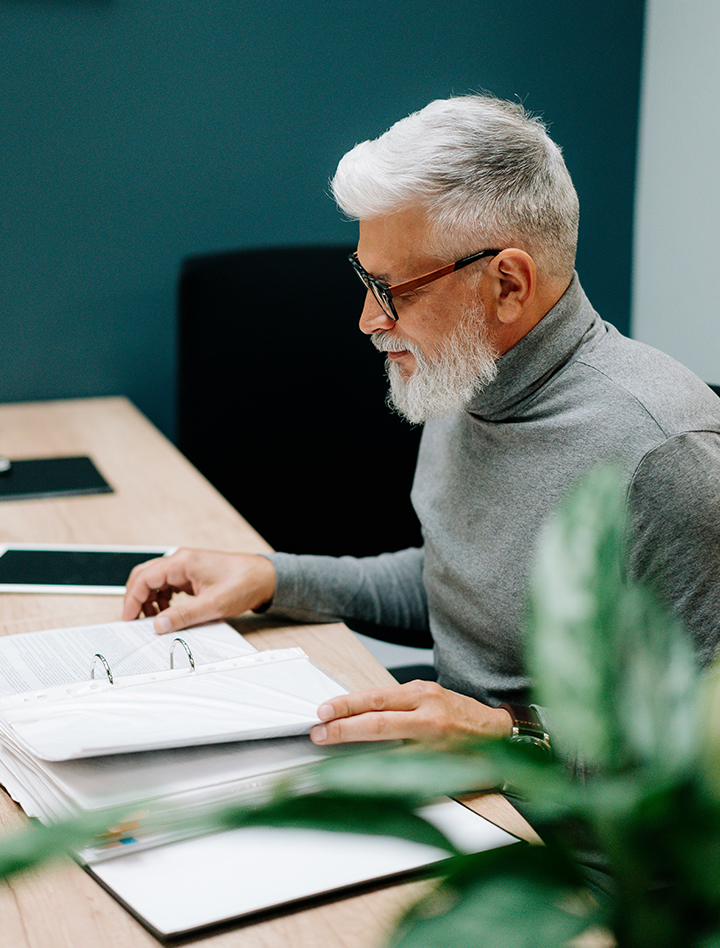 Related News
All the latest news, events, publications and videos.