Primary Care has become increasingly complex as a result of pressure to work collaboratively at scale, and the need to adapt to a changing workforce. 99% of GP practices are now members of a Primary Care Network, (see our dedicated area for PCNs) as well as maintaining other key relationships. Practices may well provide services under a variety of non-GMS contracts, often through GP Federations or perhaps on contracts with local Councils or Trusts. At the same time practices have to think about their long term viability as the number of GP partners continues to decline.
We have helped hundreds of GP practices choose the right path to secure additional profitable income streams and to underpin the future of the practice. Uniquely, we have the expertise to advise you on your business strategy, in addition to the legal know-how to get you to your goals
If you are one of the increasing number of GP practices looking to incorporate as a limited company, we have a tried and tested method to help you with this.
If you are looking to create or join a super partnership or perhaps to leave one and regain your independence, we have some of the top business strategy experts in primary care who will advise you on your commercial options as well as your legal documents.
We regularly support clients who are bidding for APMS, NHS Standard and other contracts. These contracts are very long and complicated, and it is important that the terms and risks are fully understood before signing them, even if you are coming under pressure to sign quickly. Our understanding of the regulations and procurement process, combined with our experience of negotiating commercial contracts, means that we are able to focus quickly on what is, and what is not, negotiable.
Please bear in mind that the NHS has changed and the days of relying on good faith and handshakes are long gone. Contracts will now get enforced, so it is a good idea to protect yourself by getting them properly drafted and negotiated by experts at the outset.
Contact us today for a free discussion about your requirements and how we can help you.
If you are looking at ways to protect your practice, your personal assets or your future viability, we can help you with:-
mergers & acquisitions of GP practices
incorporation of a GP practice
formation of super partnerships and GP federations
Primary Care Networks (including PCN Incorporation)
Creation of alternative provider entities, including limited companies, LLPs, CICs, JVs, consortium agreements and expense sharing arrangements
securing & protecting your GMS or PMS contract
setting up as a private GP
tendering for contracts
FAQs
Can a GP practice be a limited company?

Yes, but it requires the consent of NHSE and unsurprisingly, there is plenty of form filling and box ticking required on the part of the practice. We have a tried & tested process in place to support practices who wish to incorporate and we anticipate that the use of Limited Companies in primary care will increase substantially over the next couple of years. There are a number of benefits to 'incorporating' which include:

a reduction in personal liability
flexibility in the structure of senior management
tax & pension advantages

There are also some potential disadvantages which you can read more about in our blog

What are the structuring options for a GP practice to reduce risk?

Unfortunately there isn't a single, simple solution when it comes to managing risk in a GP practice, but it helps to start with the desired business structure. There are only four types of business vehicle permitted to hold a GMS contract, and each comes with its own risks and issues. Currently, a GMS contract can be held by:

individual GPs
unlimited liability partnerships, including at least one GP (the most common structure)
limited partnerships, including at least one GP
a limited liability company with at least one GP shareholder

It is not currently possible to hold a GMS contract in a limited liability partnership (LLP) and it is not usually attractive to hold one in the name of a community interest company, although this is technically possible.

You can read more about reducing liability in a GP practice here

Can I set up a private practice?

We are seeing a trend towards setting up in private practice. The rules and regulations associated with setting up a private practice whilst retaining an involvement with the NHS are complex, and you need to have controls in place to ensure compliance. Examples of  what you will need to consider include:

the location of your private practice, which should be well away from your NHS practice area
whether any GPs you employ or otherwise engage in your private practice also have an interest in an NHS practice
the data protection rules and GDPR, which prevent you from using your NHS practice to run checks on where patients are registered

Click here for more information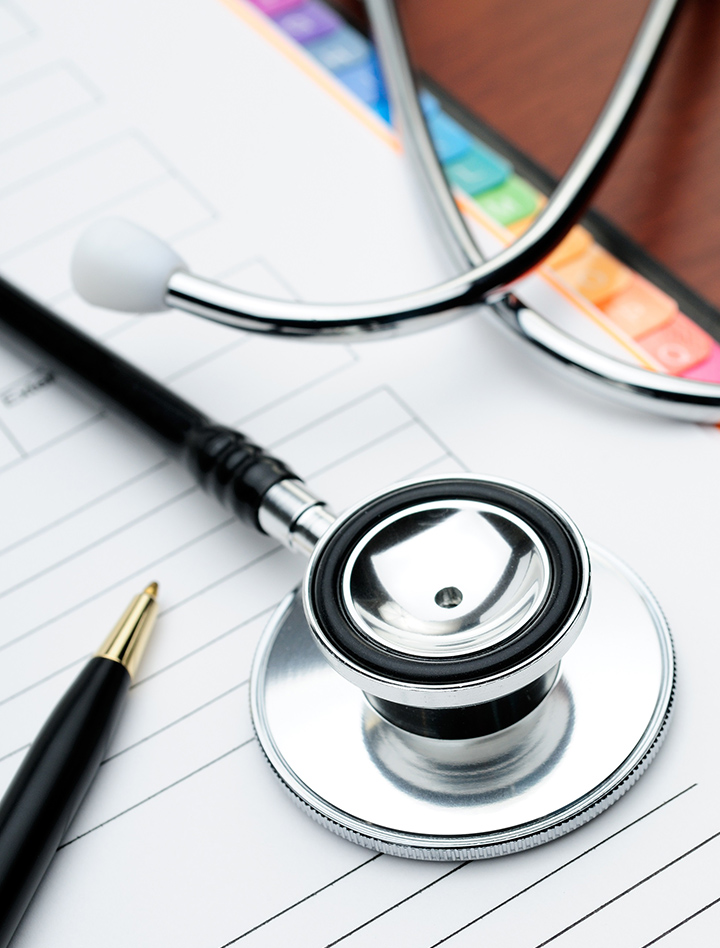 Related News
All the latest news, events, publications and videos.
Key Contacts