Are you in breach of your GMS or PMS contract?
A GMS contract is a legally binding agreement made between a GP practice and NHS England (NHSE) that sets out certain obligations for both parties. It is the most important asset a practice will hold.
Running to over 270 pages plus lengthy appendices, it is a substantial and complicated document, both to navigate and understand.
Unless a practice has read it from beginning to end, and has very careful monitoring in place, it is likely that most practices will be in breach of their obligations at some point or another – in many cases, without realising.
So, what can practices do to protect their contracts?
Dealing with a breach
There are many reasons why a practice may be in breach of their GMS contract. Some are minor and some more serious.
If you do become aware of a contractual breach, you should rectify the problem as soon as possible and put procedures in place to ensure it doesn't happen again. You should then assess the impact of the breach.
An example of a minor breach might be a failure to keep the practice leaflet or website up to date. There is not normally any obligation to inform NHSE of these minor breaches, although a practice would be obliged to provide such information if requested. If NHSE were to find out they would probably issue a breach or remediation notice. Once a practice receives two or more of these, NHSE become entitled to terminate the contract on notice, subject to a cumulative impact test.
For more serious breaches, you may be obliged to notify NHSE. In particular you should notify NHSE as soon as reasonably practicable, of­ "any serious incident that, in your reasonable opinion, affects or is likely to affect your performance of your obligations under the contract."
Whilst this leaves room for ambiguity, a breach would certainly be considered 'serious' if it put patient safety at risk. An example of this might be a failure of the vaccine fridge, combined with inadequate records to prove that the no vaccines had been compromised.
Once NHSE becomes aware of a serious breach, they would consider whether to deal with it under the breach and remediation notices procedure outlines above, or possibly to terminate the contract forthwith. They could only do the latter, however, if they could show that patient safety was at serious risk.
There are particular notification requirements for breaches where:
a contractor is no longer eligible to hold a contract – for example, if there is no General Practitioner left in the partnership
if a partner becomes bankrupt, convicted of a serious criminal offence, is disqualified or suspended, or if a partnership is dissolved
In these instances there is a requirement to notify NHSE, who then need to consider contract termination (although there is not necessarily a requirement for them to terminate).
It is worth noting that while we are talking about GMS contracts in this blog, PMS contracts usually – but not always – have very similar clauses so always refer to your individual contract to be sure.
Our recommendations
We advise practices to familiarise themselves with their core contracts and ensure they understand their obligations. Put systems in place to help monitor compliance and if a breach occurs, attempt to remedy the situation as soon as possible and put processes in place to prevent it happening again.
In the case of more serious breaches, for which practices are obliged to inform NHSE, you should let them know as soon as you can, include an impact assessment, and show that procedures have been put in place to reduce the risk of re-occurrence.
The complex nature of the core contract means it is not always clear whether you might be in breach, nor whether you need to notify NHSE. If you are in any doubt about your compliance, the severity of a breach, or if you have received a breach or remediation notice, then always seek the advice of an experienced legal team.
For more information about managing a breach, or any other related issues, please contact Daphne Robertson on 01483 511555 or email d.robertson@drsolicitors.com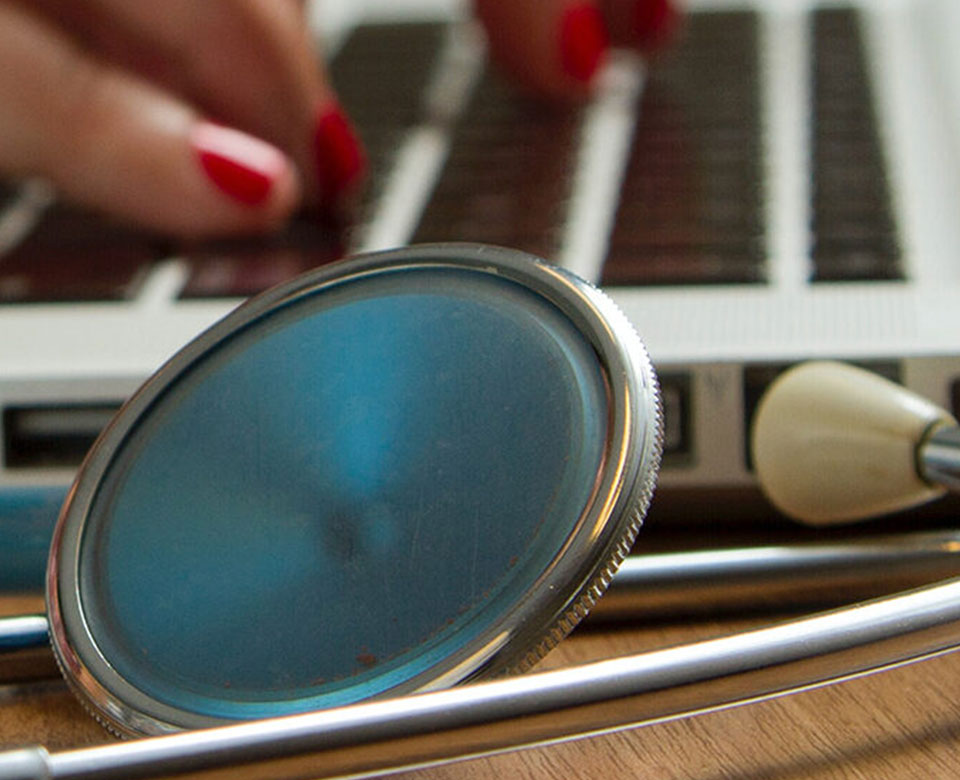 Can your patient list be 'open but full'?
From funding cuts, to an aging population and the increasing demands being placed on primary care services, GP practices face ever increasing pressure.
Balancing growing patient numbers with resource constraints can prove a challenge and may lead some practices to consider restricting the growth of their patient list.
Can such a move ever be justified and what could the potential implications be?
The regulations
Current regulations specify that a GP practice must provide:
Essential services to all registered patients and temporary residents
Primary medical services for an accident or emergency situation happening in the practice area within core working hours
Immediate treatment when necessary of any person whose application for inclusion on the patient list has been refused but who is not yet registered with another provider
For an individual to apply to join your patient list, they must live within the practice area, or be entitled to seek acceptance as a temporary resident.
A practice with an open patient list may only refuse an application to join their list if they have 'reasonable grounds' for doing so.
Capping a list
Much of the discussion around refusing to register patients focuses on the definition of reasonable grounds. The rules are clear that the following would not be reasonable grounds to refuse: age; appearance; disability or medical condition; gender or gender reassignment; marriage or civil partnership; pregnancy or maternity; race; religion or belief; sexual orientation; or social class.
Examples provided which might be reasonable grounds for refusal include an applicant living in the outer boundary area, or if they have previously been removed from the list – particularly if this was because of a history of violence.
This obviously leaves some uncertainty around the reasonableness of other possible grounds, and some commentators have suggested that staffing shortages and resource constraints would be sufficient grounds to refuse all new applications. This is sometimes known as 'open but full' or 'list capping'.
To informally cap a list by refusing to register new patients, your reason for doing so must be extremely serious. For example, if a practice strongly believes that registering more patients will overstretch its ability to provide the necessary services, it may be arguable that patient safety is at risk. This situation could, in theory, justify a short-term list closure but a practice would be well advised to further justify their decision with some analysis of the risk.
However, should you routinely start refusing to register new patients then you may find yourself on shaky ground. You will need to show you are actively working on a solution, such as seeking help or getting in additional resources, and doing all you can to resolve the problem.
Closing a list
If the problems you are facing are very severe and no short-term solution looks likely, then a formal closure of the list should be pursued. To do so, you would need to make an application to NHSE for their approval to close it for a period of between 3 and 12 months.
Such applications should never be entered into lightly. They require a great amount of detail to be supplied about the difficulties being experienced in delivering services, the help that NHSE may be able to give to alleviate those difficulties and also any discussions that have been had with existing patients.
The regulations do not spell out the exact grounds on which the closure of a list may be justified, but in these difficult times NHS England will likely seek to rigorously challenge your application.
In summary
A practice may potentially justify what amounts to an informal list closure without applying for a formal list closure, if the circumstances are deemed serious enough – such as putting patient safety at risk – and if the problem is perceived as short-term.
However, capping a patient list should only ever be seen as an extreme and temporary measure, as otherwise the list closure process should be followed.
If you're at all concerned, we would generally recommend you contact your LMC in the first instance to discuss the problems you are facing and see what help and support is available to you.
For more information about practice management, or any other enquiries, please contact Nils Christiansen on 01483 511555 or email n.christiansen@drsolicitors.com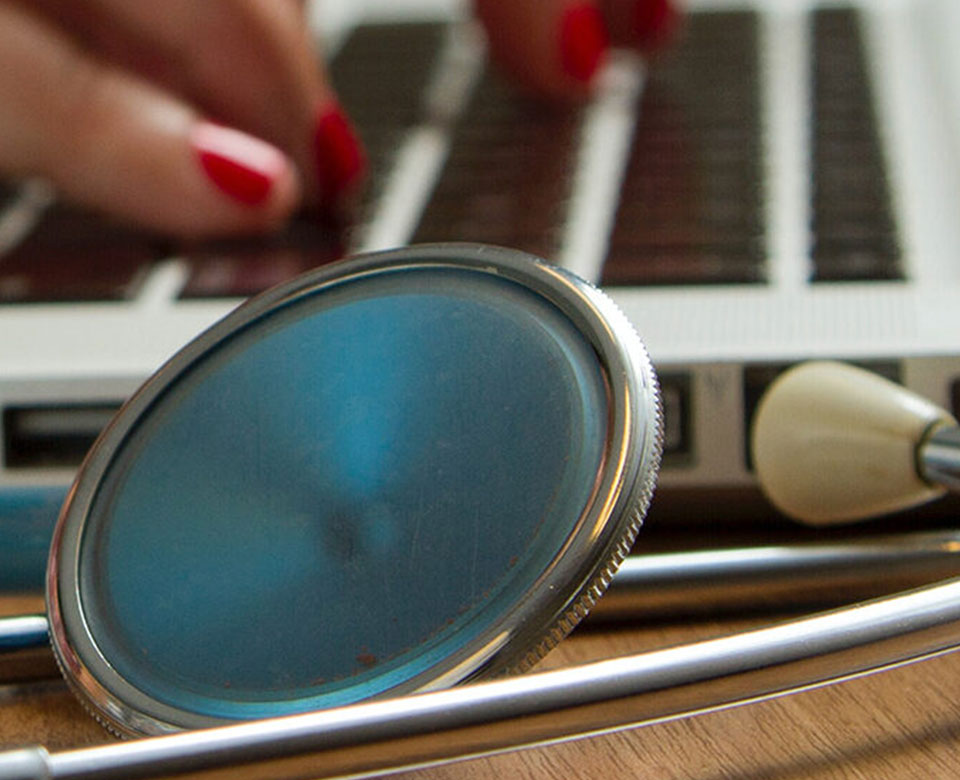 Pensions protection scheme deadline approaches
The start of a new fiscal year is fast approaching and with it comes an important deadline for any GP nearing retirement.
If you've built up a healthy pension pot, then Individual Protection 2014 (IP2014) is a scheme that could help you reduce, or avoid, a tax liability on your savings. But with an April 5 2017 deadline, time is running out to apply.
What is IP2014?
The lifetime pension allowance was reduced from £1.5 million to £1.25 million in April 2014, then lowered again in April 2016 to £1 million. Any pension savings above this level are taxed at a significantly increased rate.
Since reducing the lifetime limit could be seen as unfair to those who had already accrued large pension pots, IP2014 was introduced to enable such people to safeguard their pension savings and effectively 'lock-in' the higher lifetime savings allowance. However, IP2014 is not an automatic right and must be applied for. We understand that significant numbers of GPs who may benefit from IP2014 protection have not applied. The deadline for applying is 5 April 2017.
Are you affected?
If the total value of your pension benefits exceeded £1.25m as at 5th April 2014 you are potentially able to secure Individual Protection 2014. The calculation to perform is:
(NHS Pension x 20) + Lump Sum + Private Pension Fund Value
The problem is that this calculation requires information on valuations from the NHS Pensions Agency and the demands on their time are currently significant. Fortunately the required information should also be available online, but you would be well advised to check soon if you have not already done so as the tax savings can be significant.
Our recommendations
At DR Solicitors, we believe in always seeking expert advice from specialist advisers. We do not advise on tax or pensions, but we do stay current with all the various regulatory and commercial issues which may affect our clients.
If you are concerned about IP2014 or any other aspect of your pension planning you should always seek the advice of a specialist IFA or accountant who understands the intricacies of the NHS Pension Scheme. We are always happy to make introductions to our extensive network of primary care advisers including specialist accountants, surveyors, banks, IFAs and consultants.
For more information, please contact Nils Christiansen on 01483 511555 or email n.christiansen@drsolicitors.com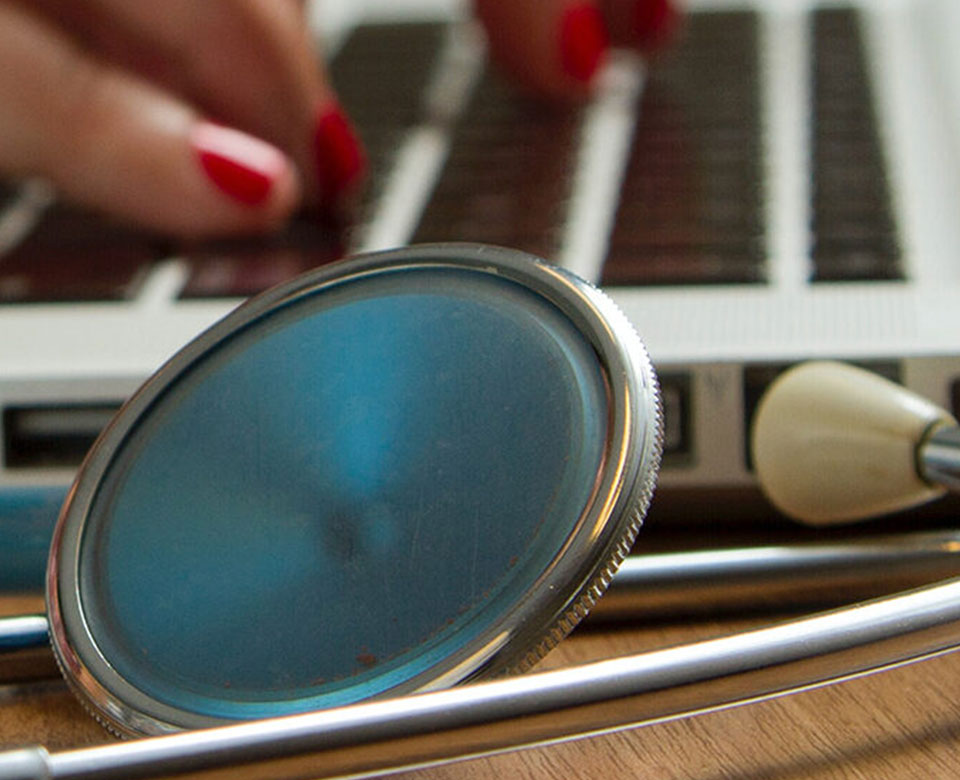 Dealing with the CQC during a practice merger
Merging your Practice is a major decision and there are many factors that you need to consider before taking the plunge. (For more details, see: When is a GP practice merger not a merger?)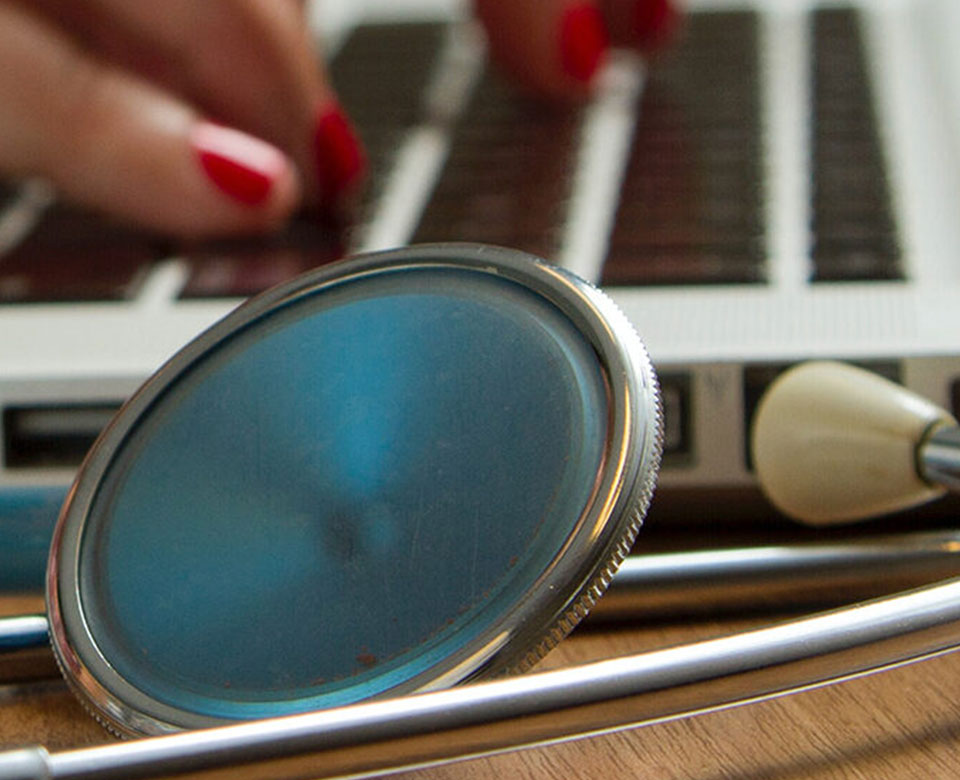 Don't put your premises funding at risk
Premises funding is a complex area for any GP practice to navigate.
There will be times when you need to obtain prior consent from NHS England (NHSE) in order to secure funding, and other times when you are simply required to inform them of changes.
Failure to seek consent when it is needed or to notify certain changes can put future premises funding at risk, or even result in NHSE looking to recover any overpayments.
To help you understand what is required, we've taken a look at some of the most common events in a practice which may have implications on your premises funding and explain what you need to do:
Top trigger events:
1. Partner retirement
If an owning partner retires and is not bought out, he/she will cease to be an owner-occupier.  This has implications if you are in receipt of notional rent, which is only available to owner-occupiers.  In this situation, it's best to inform NHSE well before the retirement date to confirm that they will continue paying notional rent for the whole building, while at least some of the partners remain owner-occupiers.
2. Refinancing 
If you are in receipt of cost rent (borrowing cost funding) then you must make an application in writing to NHSE if you are looking to change your mortgage lender, or advise NHSE following a change in the rate of interest you are being charged.
3. Premises development 
If you're planning any building works for the development of your premises, then you must not start work without first agreeing the work with NHSE.  Similarly, if you are purchasing a property with a view to using it as a surgery, then don't sign anything binding, such as a purchase contract, without the prior agreement of NHSE.  In both these scenarios, if you proceed without prior consent, NHSE are within their rights to refuse to consider any subsequent grant or funding application.
If you receive any tax allowances when developing your premises, these must also be disclosed to NHSE, who may off-set them against any premises development or improvement grants.
4. Sale and leaseback 
Before agreeing a contract for the sale and/or leaseback of the surgery to a third party, ensure that you have confirmation from NHSE that they are in agreement with the arrangement. NHSE is not permitted to fund the rent reimbursement unless they have agreed the contract before it is signed.
5. Registering for VAT 
If your practice is VAT registered – or you are considering registering – then you must disclose any relevant recovered VAT to NHSE so they can off-set such sums against your premises funding. 
6. Rent review
Unlike most other applications for premises funding, rent reviews do not have to be agreed with NHSE in advance. In fact, you will first need to agree the rent review with your landlord, before seeking NHSE's agreement to reimburse the new rent.  Clearly, this leaves the practice at risk of a shortfall if NHSE do not agree with the amount of the new rent. This was a change introduced in the 2013 Directions and it continues to be controversial.
7. Lease renewal
NHSE needs to confirm that any new or varied lease represents 'value for money'.  All new and varied leases should, therefore, be sent to NHSE for their approval before they are signed.
8. Practice closure
Premises funding is tied to your GMS or PMS contract. If you close your practice, your premises funding will cease on the day your contract terminates.  Your building related obligations will, however, normally continue. The mortgage must still be paid, the rent paid, and the heating system maintained. If you have received development grants, these may have to be repaid at least in part. Some leases permit the building to be sublet, but if not you may well be tied in for many years with no possibility of an income stream to offset the rent. We have written more about this issue here.
9. Mergers
Practice merger discussions often tend to focus on the partnership elements, and ignore the premises. This is usually justified because 'the buildings will stay as they are' or 'the buildings will be outside the new partnership'. This may seem like a simple solution, but can create multiple problems for the future which we will be considering in more detail in a future article. Specifically regarding the premises funding, it is common for mergers to change the legal nature of the occupancy of the surgery, perhaps by creating an undocumented lease arrangement where none existed before. Even where such arrangements are undocumented, they would normally still require the prior approval of NHSE.
Conclusion
The Premises Costs Directions require that you must give NHSE any information they ask for and may need, in order to accurately calculate the amount of financial assistance to be provided. If you are in any doubt as to whether you need to notify NHSE or not, we'd always recommend that you seek professional legal and/or surveyor advice.
For more information about premises funding, or any other enquiries, please contact Daphne Robertson on 01483 511555 or email d.robertson@drsolicitors.com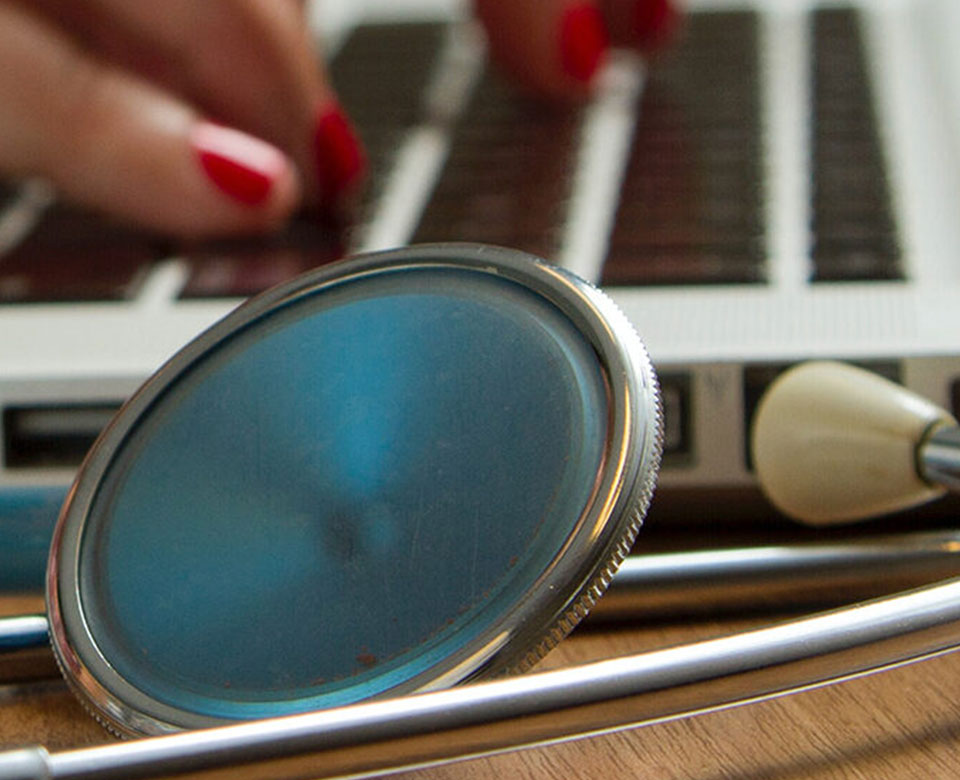 The Benefits of a Social Enterprise versus Profit making Company
In our recent blog, Where will future practice income come from?, we explained how additional income is unlikely to come from your core GMS/PMS contract. As a result, many GPs are looking to supplement their income from other sources; from their CCG, from the local authority or in other ways.
It looks like the majority of new public money available to primary care will be funnelled through practices working together; the NHS Five Year Forward View, Vanguard monies and the much promised – but yet to be delivered – 'premises' money are all strongly suggestive of this. This is one trend in healthcare which seems likely to continue.
If you're looking at working together with other practices, the chances are that you are either already a member of, or are considering setting up, a GP federation or a GP Network. In this first article in a series of articles linked to GP practice income, we will be looking at the benefits of running this as a social enterprise versus a profit-making company.
Introduction to social enterprise
Most GPs will be familiar with the traditional, profit-making enterprise, where the shareholders each receive a share of the net profits to spend as they wish. In contrast, many GPs know relatively little about social enterprises and their benefits, although they may be under some common misconceptions.
Working for a social enterprise does not, as is sometimes assumed, mean working for free. Everyone working in the business will be paid the going rate for providing their services, and suppliers all get paid in the normal way. Consequently, for most people, there is no practical difference between working for a social enterprise and for a profit making business.
The key is that any 'surplus profit' once all the costs of the business have been settled must be invested into the 'social purpose' as defined in the objectives of the company. Furthermore, if the business is wound up, any remaining assets would also need to be re-invested back into the social purpose. The precise definition of 'surplus profit' and how it can be spent is determined by the type of social enterprise. We will be looking at these different types in another blog post.
While the terms 'non-profit making' and 'social enterprise' are used interchangeably, it is important to note that a social enterprise can make a profit, and indeed it can be possible for some of this profit to be returned to investors in the business. It's just that 'surplus profit' must go towards supporting the social purpose.
The practical implications and benefits of social enterprises
There are a number of potential advantages to running a healthcare practice as a social enterprise:
Social engagement is much easier

Community support for social enterprises can be stronger as the business is seen to be working for a good cause, rather than for the investors. Local people may be more willing to contribute their time by volunteering or fundraising; the general feeling of goodwill may attract more patients through the door; there may be fewer complaints as people feel a degree of ownership, and; employees may show more commitment.
 

Access to alternative sources of finance

Healthcare practices are traditionally financed through a combination of NHS funding and bank loans. Social enterprises may be able to supplement these with other sources of funding from ethically minded individuals or organisations who are happy to provide capital as a gift or at below market rates since they know that the 'saving' will be locked into providing the social purpose rather than extracted as additional profit by the business owners. Examples include community fundraising, crowdsourcing, bequests and legacies, and trust fund grants.
 

More opportunities for joint working

It is widely understood that the future of healthcare must lie in better integrating primary care with secondary and social care and that GPs are key to coordinating a patient's 'healthcare journey'. The challenge is how to get such a disparate variety of participants to successfully work together. Trust is at the core of any working relationship, and some, if not most, of the necessary healthcare professionals may feel more committed to joint working for a social enterprise where 'going the extra mile' has a more direct impact on the community.
 

Reduced risk of disputes between business owners

Social enterprises can be 'owned' in a variety of ways. Common methods include limited company shares and membership subscriptions. The most appropriate method depends partly on how widely you wish to spread ownership (e.g. a small group of GPs, all local health workers, or all patients?) Since social enterprises have minimal to no value to the owners, there is no goodwill to be valued and none of the resulting arguments between shareholders over the value of their investment on leaving the company. If someone wants to leave they are more likely to simply leave and take their services elsewhere.
 

Preferential treatment?

Although CCGs and other public bodies are not currently allowed to prefer social enterprises in       procurement, they are able to set selection criteria such as 'demonstrating community involvement' which social enterprises may find easier to meet.
In conclusion
Social enterprises hold many apparent advantages in the primary care sector. Since most costs are simply salary costs, healthcare is anyway not normally a sector which generates large 'surplus profits'. For this reason, the 'benefits' of social enterprise can be accrued without the 'cost' of losing access to the (non-existent) surplus profit. These benefits include inviting trust from the local community which should hopefully result in better health outcomes.
If a GP federation or Network is set up as a social enterprise, the owning GP practices can remain as profit making partnerships and still be paid by the federation/network for the work they do in the normal way. The GP federation/network will then engage with the local community and with other health and social care providers to become a true 'multi-speciality community provider' as envisaged by Simon Stevens in the Five Year Forward View. 
The bottom line is that social enterprises remain a little misunderstood. If you're considering setting up or becoming a social enterprise, it is important to seek appropriate advice on the implications and on the legal entity.
DR Solicitors has already helped numerous GPs establish an operating vehicle for their joint working (GP federations and Network Companies), some of which have been established as Social Enterprises. Please contact Daphne Robertson or Nils Christiansen if you would like to discuss your joint working plans. We would be delighted to hear from you.
For more information about GP networks and federations and any other related issues, please contact Daphne Robertson on 01483 511555 or email d.robertson@drsolicitors.com